Voici Burreaux, un adorable chiot labrador noir qui faisait de son mieux pour sourire à tous ceux qui passaient devant le chenil dans l'espoir d'être adopté.
Un jour, après être passée devant un centre local de contrôle des animaux, Courtney Wingate, directrice de la Humane Society of Northwest Louisiana, a repéré le trio de chiots et a su qu'elle ne pouvait pas les laisser derrière elle.
Elle a pris les trois chiots, mais c'est le sourire charmant de Burreaux qui a attiré son attention.
Courtney a donc appelé la bénévole Sarrah Walton qui est venue sauver les chiots avant de leur donner le nom de trois joueurs de football de l'université d'État de Louisiane.
Le trio a été emmené directement chez le vétérinaire pour des examens de routine, et tout semblait positif. Pourtant, lorsqu'ils sont rentrés au centre de secours, Burreaux est tombé malade.
Ils l'ont immédiatement ramené à l'hôpital pour animaux qui l'a soigné et l'a aidé à se rétablir complètement.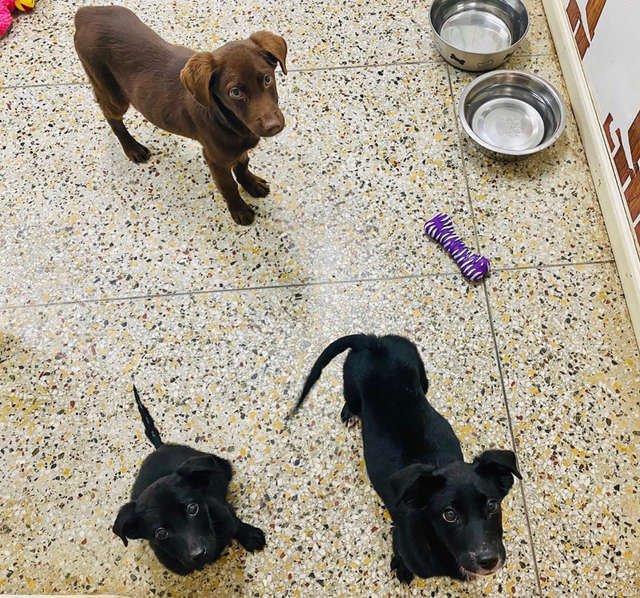 Après le retour du trio au refuge, Sarrah a commencé à remarquer que Burreaux affichait un large sourire chaque fois que quelqu'un lui parlait d'une voix aiguë.
Quand quelqu'un l'appelait un bon garçon, il montrait ses petites dents dans un énorme sourire. S'adressant à The Dodo, Sarrah a déclaré :
« C'est quand vous lui parlez gentiment … il a ce sourire comme s'il voulait quelque chose. [C'est] comme s'il vous disait, 'Viens me caresser, viens m'aimer' ».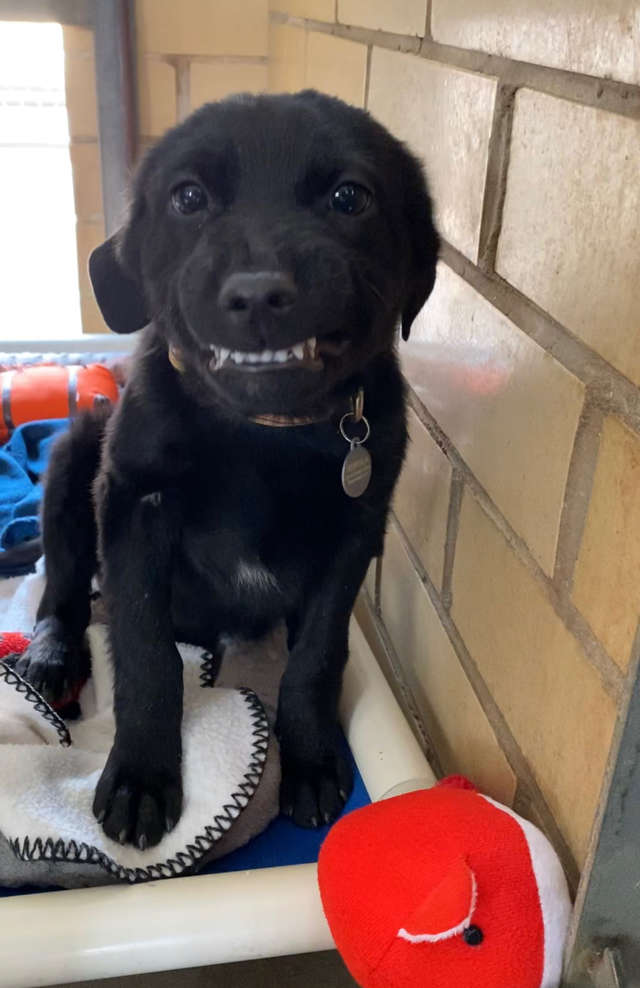 Une fois les chiots prêts à être adoptés, le refuge a décidé que le partage de leurs talents particuliers sur les médias sociaux serait le meilleur moyen de leur trouver un foyer pour toujours.
Joe était un joueur naturel de fetch, il a été rapidement adopté après avoir partagé une vidéo de ses talents.
Pour Berreuax, le personnel du refuge a décidé de partager une vidéo de lui affichant son immense sourire adorable pour montrer sa nature douce.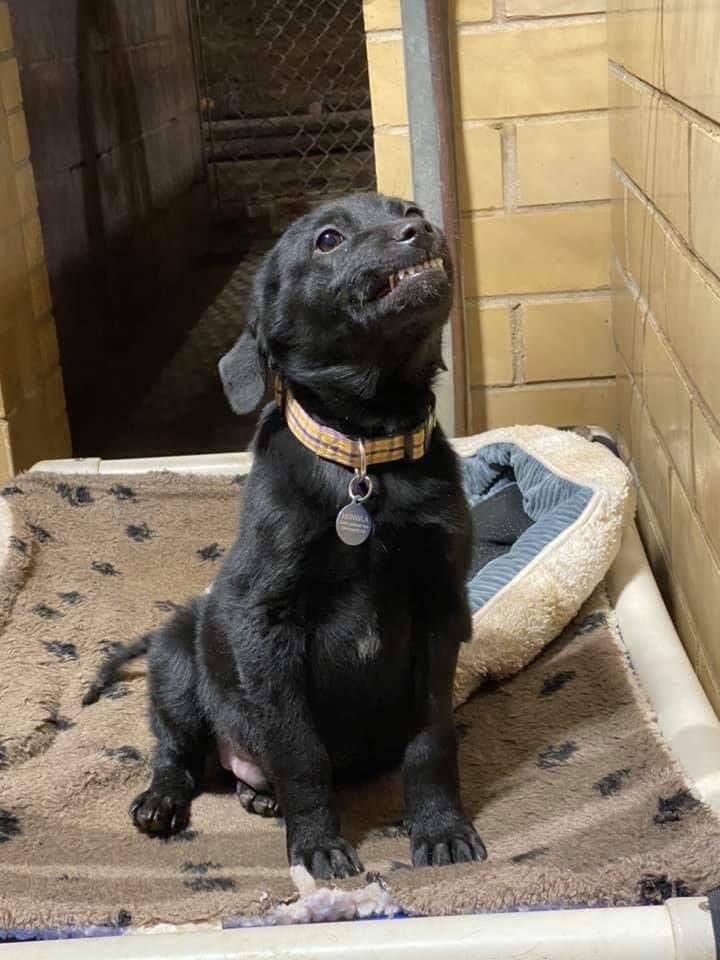 [On s'est dit : « Burreaux veut tellement une maison qu'il sourit tout le temps, pour essayer de la rendre plus jolie ». Donc on a pris cette vidéo.
Vous pouvez regarder l'adorable vidéo ci-dessous :
C'était un succès ! Il est devenu viral avec plus d'un million de vues et a réussi à se trouver un foyer pour toujours !